PRESENTS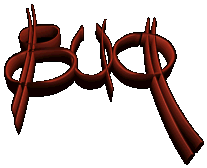 ---
Bug are an excellent 4-piece extreme metal band from England. Their new demo 'Form To A Scab' is out now. Read on to find out more about Bug.
BUG ARE:
Luke - Dustbin Whacker

Bing - Sings and Strings

Sam - Fat Strings

Greg - Sings and Strings
IMAGES: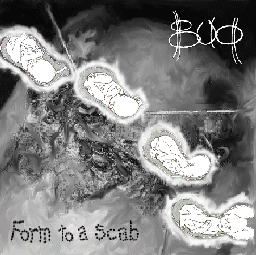 BUG - Form To A Scab - Demo Out Now
If you would like to get a copy of the Bug's new demo 'For To A Scab', please click here to e-mail the band. Please include your address and your full details and the band will get back to you. Demo is priced at £2.50 (UK Pounds).
CHECK OUT THEIR MP3'S:
DEMO INFO & REVIEW:
Format: CD (proper CD, not a CDR)
Released: October 2000
Track Listing:
Motivation For The Cruel

Forming

Hope and Empathy

...Zargoth...

To Kill A Man...(Transcendence Of The Self)

Manipulation' (Re-think Of Feo by Steve "Ghengis Khan" Ellis, Of Orion Studios)
Review: Reviewed by Fedja of Strength - Beyond - Strength
If you enjoy coming home + sticking on a CD of pure aggression and power, this is the band for you. There are 6 tracks on the demo........ and what surprised us is this is not just any kind of demo burned to CD...... This is a proper CD with, with a printed face, nice artwork and even lyrics in the little booklet.... so it's almost like a proper release that you get in the shops...
The 6 tracks, each using the same formula, consist of loud bass lines, catchy drum beats and same very good guitar riffs accompanied by powerful, growly vocals that suit the music very well..
The lyrics of the songs are poetic, artistic & hold valid messages regarding the fucked up way of life that is all around us. The artwork is based on new life showing fetuses being born, pollen grains & blood cells presumably to be born into the fucked up world.
To compare them to a different band, we'd say similar to Pissing Razors, and yet they have their own individual style..
This is what makes Bug stand out & why SBS would recommend this to everyone.




Reviewed by Fedja of Strength - Beyond - Strength
LINKS & CONTACTS:
[ CLICK HERE ] - To check out the official Bug site, done by the band themselves.

[ CLICK HERE ] - To e-mail the band